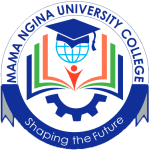 MAMA NGINA UNIVERSITY COLLEGE
INVITATION TO REGISTRATION OF SUPPLIERS
Mama Ngina University College (MNUC) invites sealed Registration Documents from interested and eligible candidates/firms for the supply and delivery of goods, works, and services for the financial years 2022-2023 & 2023-2024
| | |
| --- | --- |
| NO | REGISTRATION CATEGORIES |
| 1 | Registration of Suppliers for Goods, Services, and Works for the Financial Year's 2022-2024 |
Interested and eligible candidates may examine and download the Registration Document(s) free of charge from this link or the government tender portal website at www.tender.go.ke .
Duly Completed Registration Documents in plain sealed envelopes clearly indicating the category number without identifying the Tenderer should be addressed to:
The Principal,
Mama Ngina University College
P.O. Box 444-01030
Gatundu, Kenya
The Registration documents shall be deposited in the Tender Box located on the Ground Floor, Administration Block so as to be received on or before 27th June 2022 at 11.00 A.M. Registration  Documents will be opened immediately after closing, in the presence of Bidders or their representatives who choose to attend the opening session at Room  101. Any canvassing will lead to automatic dis- qualification of the bidder. Women, Youth, and Persons with Disability who are duly registered and satisfy all the conditions of the Registration documents are encouraged to apply.