Mama Ngina University College Council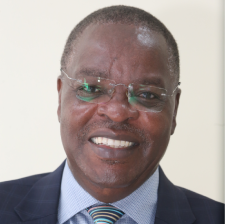 Dr. David A. Oginde has a Ph.D. in Leadership from Regent University, USA; a Master of Arts degree in Leadership and a Certificate in Professional Mediation from Pan Africa Christian University. He also holds a Diploma in Management from Kenya Institute of Management, a Post Graduate Certificate in Biblical Studies from Trinity International University, USA and a Bachelor of Architecture, B.Arch. from the University of Nairobi.
He has served in various leadership positions globally, regionally and nationally. David is the immediate former Presiding Bishop of CITAM Assemblies and has also held various positions in the Church including his current appointment as the Chairman, Evangelical Alliance of Kenya (EAK) and Vice-Chairman, Evangelical Alliance of Kenya from 2014 to 2019. Other appointments include; Trustee; Hesabika Trust, Chairman of the Kenya Church Taskforce, member of the Board of Directors of Biblica Kenya and he is also a Host of the Leadership Forum Program at Hope FM Radio.
Dr. David Oginde is the Current and the 1st Chairman of the Mama Ngina University College Council, having been appointed on 3rd December 2021.
Dr. David A. Oginde
Chairman of the University Council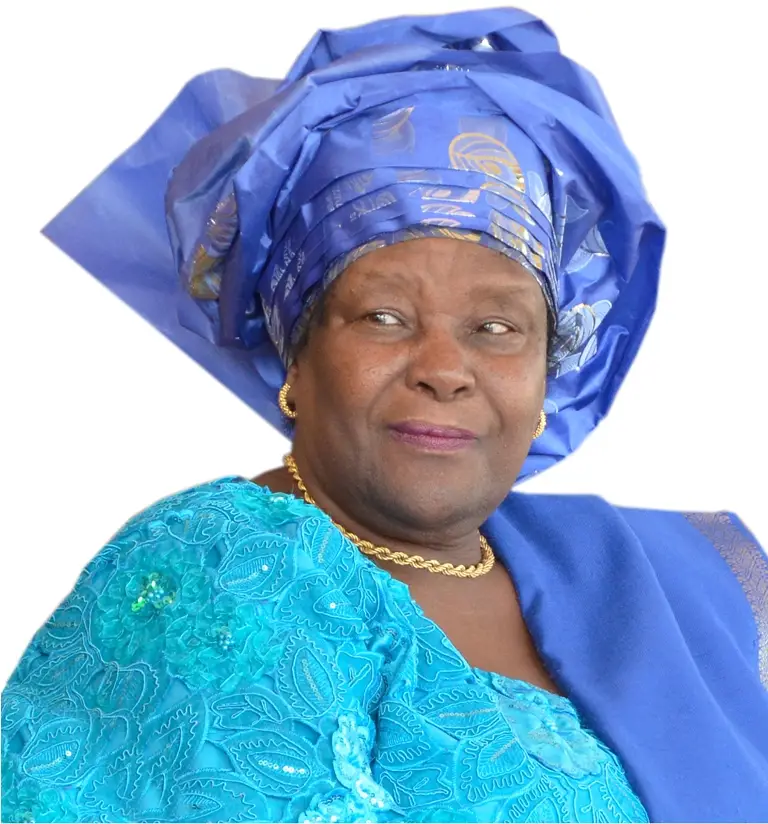 Prof. Judith M. Bahemuka is currently a member of the Department of Sociology and Social Works at the University of Nairobi and UNESCO/UNITWIN Chair. She serves as a member of the Committee of Eminent COMESA Elders on Governance, Peace and Security, and a member of the UNESCO International Liaison Committee on Comparative Knowledge. Other current appointments include; Chancellor of the University of Eldoret and a member of the Kenya Rural Enterprise Programme (KREP) Development Agency Board.
She has previously served in various national and global positions such as being an Advisor for international organizations, Board member and Chairperson in a public university. She has also served as a Vice Chair of the Kenya Commission for University Education and High Commissioner to Canada and accredited to Cuba. Other appointments include; Ambassadorial role to the United Nations, Executive Board memberships and Chair of the National Committee on Management of Social Transformation (MOST) Programme of UNESCO.
Prof. Judith has been honored as a Goodwill Ambassador for Peace and Security in Kenya, and Global Peace Foundation. She is also a renowned Consultant, with global recognition.
Prof. Judith Mbula Bahemuka, PhD
Member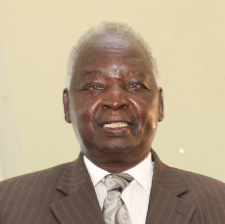 Hon. George has a Ph.D. degree in Education Policy and a Master's Degree in Canon Law (Urbanian University, Rome). He also holds a Post Graduate Diploma in International Relations & Diplomatic Practice. George is currently the Chairman of Bismal Investment Limited and an established Business/Institutional leader having served in various Ministerial dockets including the Ministry of Tourism and Wildlife (1986-1989), and the Ministry of Research, Science and Technology (1989-1992). Other key appointments include; Assistant Minister, Ministry of Education, Science and Technology (1985-1986), Director of Information (UNEP), Managing Director (KAA) and Member of Parliament for Juja Constituency (1984-1992).
Hon. George Kamau Muhoho
Member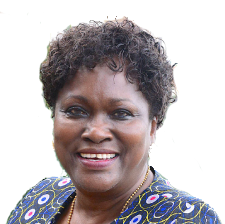 Dr. Kristina holds an MSc. in Education Psychology from Leigh University and a BSc. Special Education from Kutz Town State College and a Doctorate of Humane Letters (Honaris Causa ) from Kenyatta University. She has served in various Boards in both public and private sector including being a Chairperson of the National Fund for the Disabled of Kenya, a Council member of Kenya Society for the Blind, and a Committee member of the Flying Doctors' Society of Africa among others.
Ms. Kristina is nationally and internationally recognized for her exemplary contribution in society which includes the establishment of Kenya Institute for Special Education (KISE), and for her achievements towards the works of the Handicapped, a presidential award by the United States President Jimmy Carter in March 1980. Other presidential awards include: Elder of the Order of the Burning Spear (EBS) and Chief of the Order of the Burning Spear (CBS).
Dr. Wambui Kristina Pratt 
Member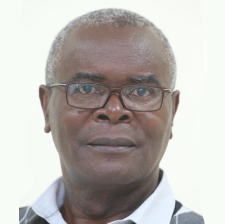 Nyang'ate Areba holds a Ph.D. degree in Organizational Development and Transformation from Cebu Doctors' University, Philippines. He also holds a Master of Business Administration (MBA), Human Resource from Egerton University and a Bachelor of Education (B.Ed.) degree in Economics and Business Studies from the University of Nairobi. Nyang'ate has a wealth of experience in Leadership and Management within the education sector having grown his career through the ladder to become a Senior Deputy Director of Education, Directorate of Higher Education, a position he held from 2009 to 2016. Dr. Nyang'ate is an expert in Organizational Development and Management, Human Resource Management and Development, Strategic Management and Operations Management.
Nyang'ate Areba
Member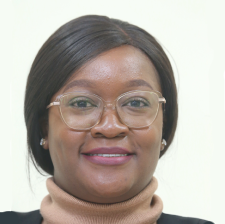 Ms. Clare is currently the Head of Legal at the Institute of Certified Public Accountants of Kenya. Prior to that, she was the Legal Officer I at the Retirement Benefits Authority from 2017 to 2021 and (Special Duty) Head of Legal Retirement Benefits Authority from 2015 to 2017. She holds an LL.M, Master of Laws, LL.B, Bachelors of Laws from the University of Nairobi and a Bachelor of Arts in Business and Management Studies from Leeds Beckett University, United Kingdom. Clare is also a Certified Public Secretary and an advocate of the High Court of Kenya and Commissioner for Oaths. She has undertaken several Professional Development programmes both nationally and internationally and has also been at the forefront of offering legal advisory services in various National Government committees.
Ms. Clare Asiko Abuodha (Advocate)
Member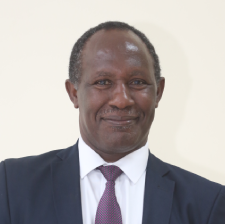 Prof. James Biu Kung'u is the Ag. Principal of Mama Ngina University College and the Interim Executive secretary of African Network for Agriculture, Agroforestry and Natural Resources Education (ANAFE). He holds a Ph.D. (Silviculture and Forest Influences) and an MSc (Silviculture and Forest Influences) degree from the University of the Philippines Los Baňos and a Bachelor of Science (Forestry) degree from Moi University, Kenya. He is a Professor of Landscape Restoration and Climate change.   He has served before as the Ag. Deputy Vice-Chancellor (Administration) and Ag. Deputy Vice-Chancellor (Finance and Development), Director, Global Tourism Resilience and Crisis Management Centre, Dean, School of Environmental Studies and Chairman, Department of Environmental Sciences at Kenyatta University.  He has also served as the Chairman of East and Central Africa Regional Network for African Network for Agriculture, Agroforestry and Natural Resource Education, a member of the Inter-university Council of East Africa committee for the theme on Agriculture and Forestry.  He has spearheaded the development of a number of international collaborations (MOUs) with many universities in Africa, Europe, Asia and the Americas. He is an external examiner in four Kenyan universities and universities in Sudan, Zambia and Malawi.  He has published widely and supervised many PhDs and Masters students. Prof. Kung'u is a member of the African Forestry Forum, Forestry Society of Kenya, Association of East Africa Environmental Impact Assessment, African Network of Tropical Soil Biology and Fertility, and a resource person for the Kenya Commission for University Education.
Prof. James B. Kung'u (PH.D.)
Ag. Principal – Ex- Officio Member and Council Secretary